Officials calculate worth of loss following Supreme Court decision on invalidating standards to determine the capital value of land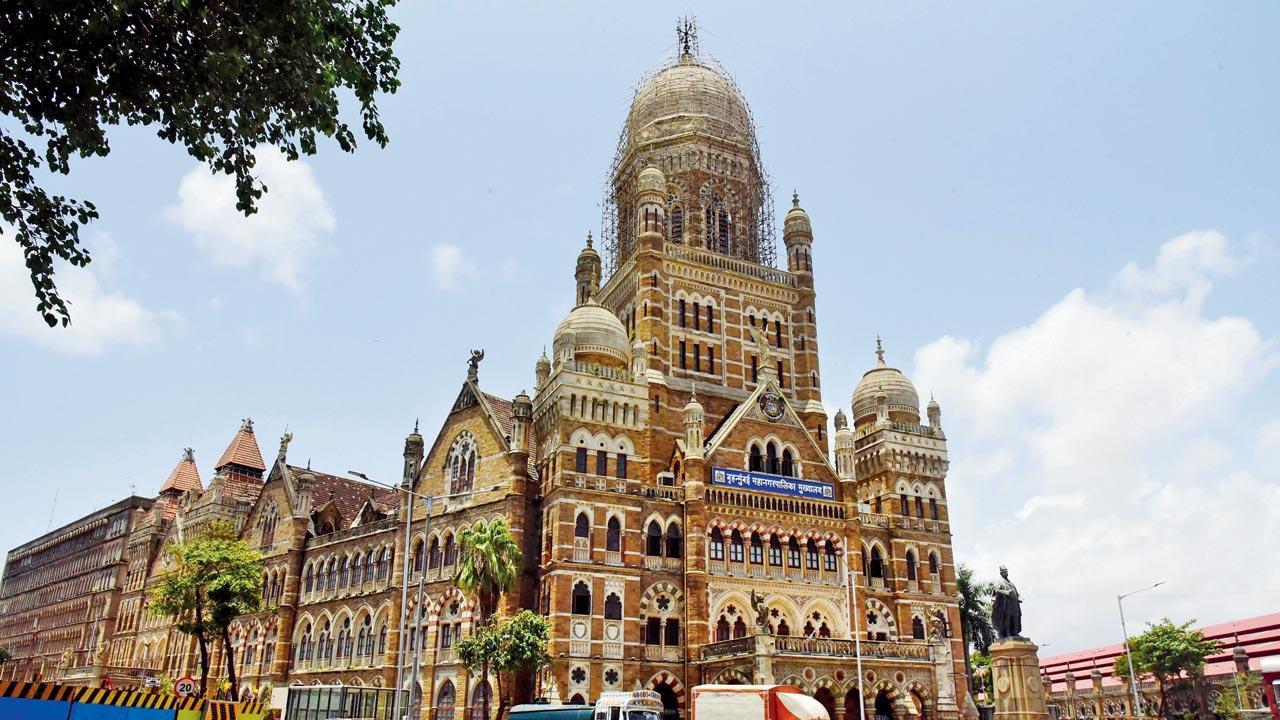 The BMC is still highly dependent on the compensation for loss of octroi (R11,429 crore) from the state and the next source of income was property tax. File pic
Even as the BMC is searching for a regular income source, officials have calculated the worth of another dent in its second highest source of revenue, property tax. The Supreme Court's decision invalidating standards to determine the capital value of land will result in R1,000 crore loss in property tax every year for the BMC. It will reduce its earnings in addition to the tax revision which has been on hold for the past three years.
The BMC, which presents a yearly budget of more than Rs 40,000 crore, is still highly dependent on the compensation for loss of octroi (Rs 11,429 crore) from the state. The next source of income was property tax and the BMC estimated it would collect R7,000 crore from it in 2022-23, considering revision of taxes with a 17 per cent hike. But the state government refused to agree for the third consecutive year and the BMC was able to collect only 60 per cent of it with two months remaining.
Blow for BMC
The Supreme Court's decision was another blow for the BMC. The apex court upheld the Bombay High Court's order in November 2022 invalidating standards to determine the capital value of land where construction is to begin, under a new property tax regime. It also quashed the BMC decision to levy the new formula with retroactive effect from 2010 to 2012. Though the decision is a relief for developers in Mumbai, officials have realised that the civic corporation might lose R1,000 crore every year after implementing it.
"In 2009, the BMC modified the property tax system from 'rateable value' to 'capital value' of the land with an amendment to the  law. The decision came in 2012 with retro effect from 2010. The court said that the tax cannot be levied with retro effect. It also mentioned that capital value cannot rely on potential of construction and should be levied only on the actual constructed area. We are going to file a review petition as the BMC is going to lose Rs 1,000 crore every year, a major loss," said a senior civic official. He added that it has become more challenging to collect the estimated tax.
Also Read: Mumbai: Only six wards report Covid cases in week
Sources of revenue
The major sources of revenue for the year 2022-23 were compensation in lieu of octroi—Rs 11,429 crore, property tax—Rs 7,000 crore, income from the DP department— Rs 3,950 crore, income from interest on investments—Rs 1,128 crore, and income from water and sewerage charges—Rs 1,597 crore. Do you often find yourself in the middle of office politics?