According to cops, one of the boys also kissed the Korean girl while she was doing live streaming on her YouTube channel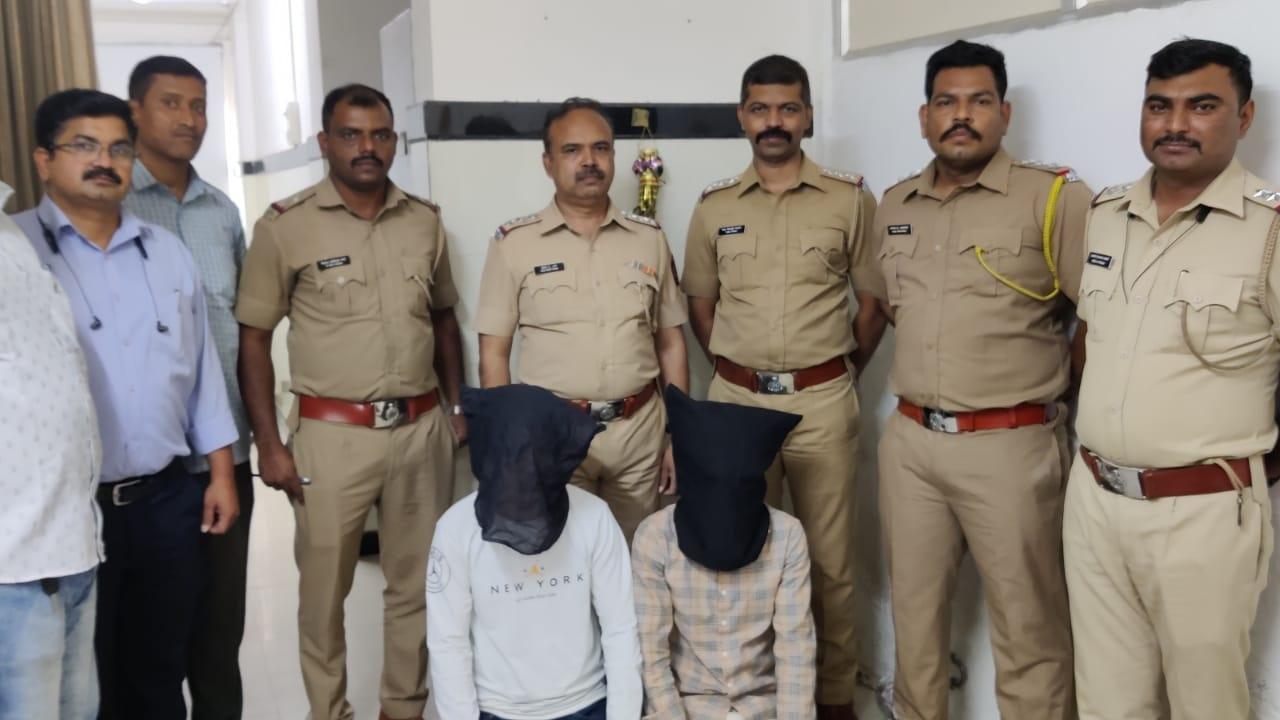 Two youths arrested by Khar police
The Khar police arrested two youths who molested a Korean girl at Bandra's Linking Road on Tuesday late at night.
According to cops, one of the boys also kissed the Korean girl while she was doing live streaming on her YouTube channel.
ADVERTISEMENT
The entire video was captured by the Youtuber live and it went viral on Twitter on Wednesday late evening. The Khar police immediately contacted the person who uploaded the video and contacted the girl and registered the FIR. On Thursday morning both the accused were traced from the Bandra area and were arrested by the cops. 
Both the accused are identified as Mobin Chand Mohammad Shaikh (19) and Mohammad Nakib Sadrealam Ansir (21). They are residents of Patel Nagar at Shashtri Nagar at Bandra West.
Also Read: Palghar: Heroin worth Rs 51 lakh seized, man held
A police officer said, "We received the video from the micro-blogging site after someone uploaded the video and it went viral on Wednesday late evening. We immediately contacted the person who uploaded this video and asked him to share the contact details of the victim. We also contacted the woman but she was in fear and was not in a condition to record her statement. We immediately rushed to the spot and checked all the possible CCTV cameras and traced both accused from their residence."
The Korean girl also tweeted, "Last night on stream, there was a guy who harassed me. I tried my best not to escalate the situation and leave because he was with his friend. And some people said that it was initiated by me being too friendly and engaging in the conversation. Makes me think again about streaming."
In the alleged live-streaming video both accused followed the girl and asked for her residence and forced her to sit on their bike. One of the boys also followed her by walking a few meters and later kissed her. Further, both the youths asked her where she is heading. The victim got scared and started rushing to the hotel. The boys also followed her till a few meters on the bike.
A police officer from Khar police station said, "We contacted the girl and asked her to register FIR on Wednesday late at night but she told us that she will come later. We immediately registered the Suo Moto case under sections IPC 354, 354D and 34 on Thursday early morning. We traced the accused from their residence and arrested them. Senior PI Mohan Mane formed a team of Mahila Nirbhaya Squad team including officer Saniya Mulani, and detection officer API Avinash Nadvinkeri, to nab both accused."
Police said, "We took the help of the CCTV cameras and traced the bike and arrested both accused." Will Raj Thackeray`s MNS join hands with BJP ahead of BMC elections?