Andheri locals say noise, air pollution created by razing activities are taking toll on kids, elderly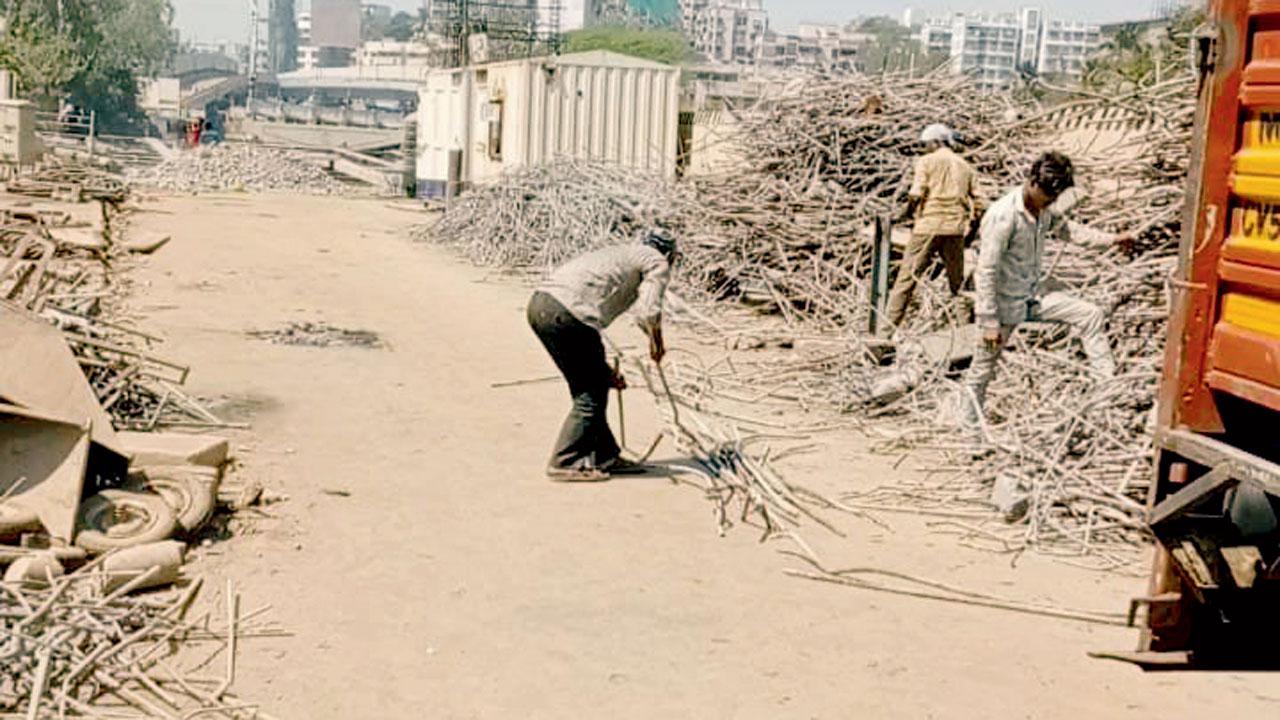 The BMC had promised that the bridge would be partially opened by May
Andheri residents have raised concerns about noise and air pollution caused by the breaking of slabs that belong to Gokhale bridge. The locals have requested that the slabs be transported to isolated spots and not be smashed near their homes as senior citizens and children are being disturbed.
The demolition of the crucial east-west connector in Andheri has been going on since the structure was closed to traffic in the first week of November, in the wake of a structural audit report that found it dilapidated and dangerous. The Western Railway has been doing the dismantling with a deadline of February-end. Residents of Vijay Nagar in Andheri East have been having an issue with the breaking of slabs in their area.
ADVERTISEMENT
Abhijeet Samant, a former local corporator, said, "We are not opposing the work but are requesting the authorities to take the slabs in dumpers and break them at isolated areas. There is no need to break them on the spot. The noise is disturbing not only senior citizens but also students who are preparing for the SSC and HSC exams."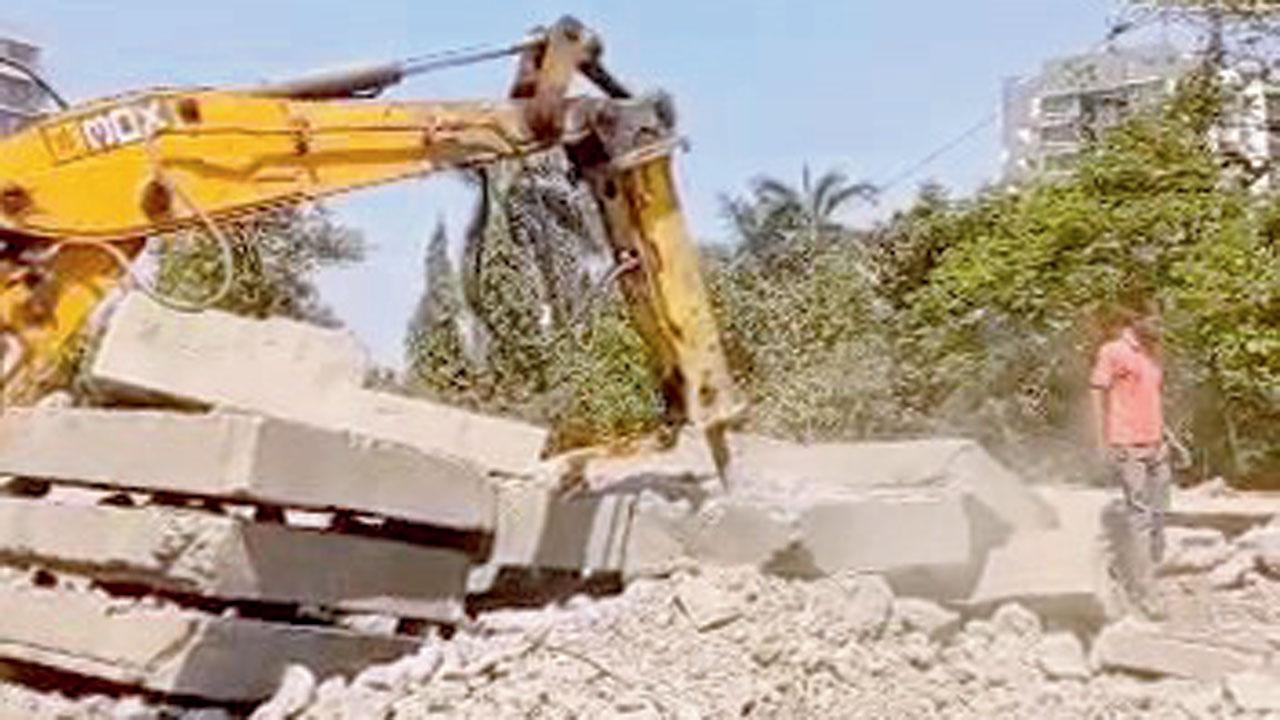 Vidya Ranade, a 79-year-old resident, said, "My husband is 81 years old. We have been staying inside and closing all the windows for more than a fortnight. This somewhat prevents dust from entering our home, but we just cannot ignore the noise. They start work around 10.30 am and it continues till 6 pm. We cannot even sleep peacefully in the afternoon."
Also Read: Mumbai: BMC unhappy with slow demolition work on Gokhale Bridge
She added that every other person in her housing society was coughing and facing pollution-related issues. Mandar Hirlekar, a resident of Vijay Nagar Society, raised a question. "The authorities used these slabs to make footpaths for the bridge after it collapsed a few years ago. The slabs are in good condition. 
Why break them in the first place? Can't it be used at some other location or for the bridge itself?" He added that the corporation should stop the breaking of slabs as it had been creating a constant noise for the past two weeks. 
P Velrasu, additional commissioner, said, "We instructed the contractor on Tuesday not to break slabs there." He refused to comment on the possibility of reusing the slabs. The BMC had promised that the bridge would be partially opened by May. However, the foundation work of the new bridge can start only after the demolition is completed.
Sumit Thakur, chief PRO of the Western Railway, said, "We received instructions from the BMC on Tuesday to restrict the noise level but residents will have to bear with us. The breaking of slabs is inspected at three different levels as there is steel, which has a high monetary value. Besides the WR does not have any site from Churchgate to Virar with no residential zone. We are working 24x7 to complete the dismantling within the deadline and cannot shift the breaking work anywhere."