Shinde assures CR officials help to deal with issues related to the projects, says will conduct meeting with all stakeholders soon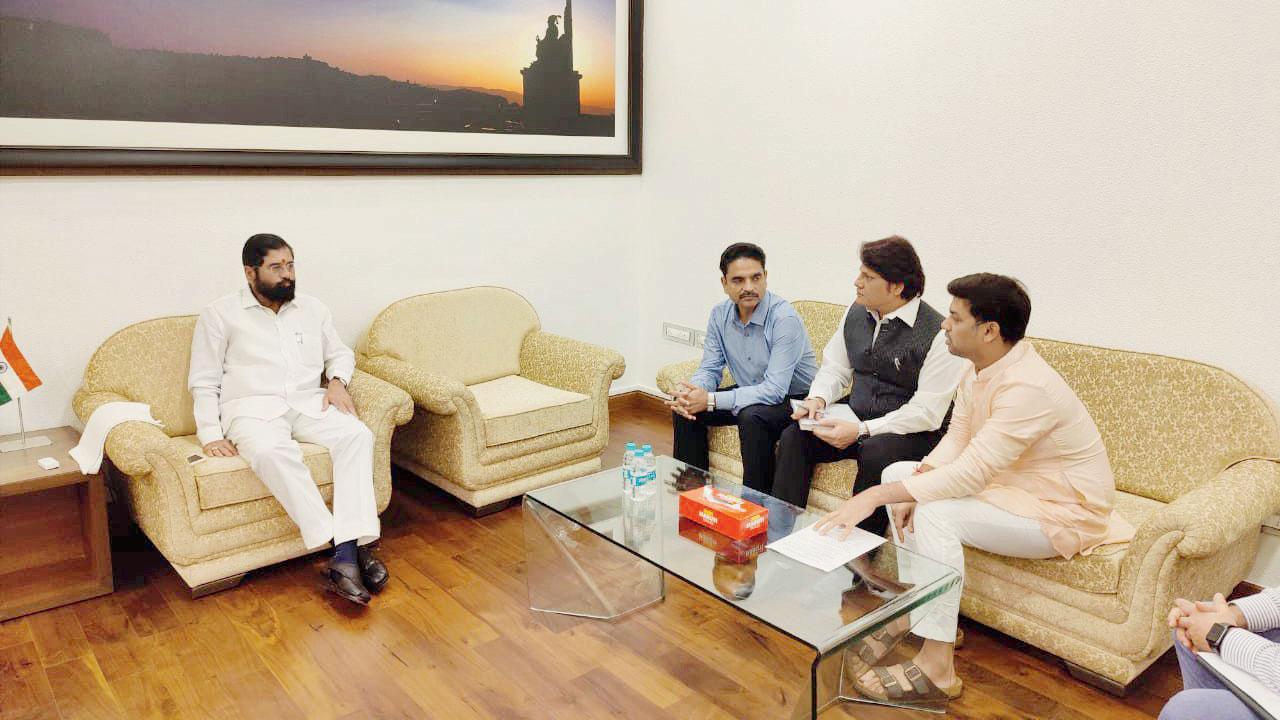 Chief Minister Eknath Shinde with Central Railway officials on Friday
Chief Minister Eknath Shinde, in a meeting with Central Railway's Mumbai Divisional Manager Rajnish Goyal on Friday, asked him to expedite the ongoing projects part of Mumbai Urban Transport Project-3A. The CM also assured to extend help for the issues related to the projects.
"The divisional manager met CM Eknath Shinde and MP Dr Shrikant Shinde. They were apprised about the ongoing work of the MUTP-3A such as Kalyan yard segregation of suburban and long-distance trains, Kalyan-Badlapur third and fourth lines, Kalyan Asangaon fourth line and the Kalwa-Airoli elevated corridor," a CR spokesperson said. 
He added, "When we explained the issues and complications related to the projects, the CM assured us that he would look into them, and instructed us to convene a meeting to take a review."
Also read: Mumbai: Lives at risk, locals warn, will look into it, says Central Railway 
Speaking on Kalyan remodelling works, a CR official said, "Works have begun on removal of unnecessary structures, demolition of cabins and relocation of existing assets to pave way for the project. Parallel work has also begun on building side drains. Contracts have been awarded for minor bridges, service buildings and other miscellaneous jobs."
The Kalwa-Airoli elevated corridor work has slowed down due to complications with project affected people, while the additional corridors of Badlapur and Asangaon are caught up in land acquisition issues. Shinde said he would conduct a meeting with all stakeholders soon to address the issues. Do you think the Maharashtra-Karnataka border dispute can be solved anytime soon?