As per the BMC data, 78 new measles patients were admitted to hospitals in Mumbai on Monday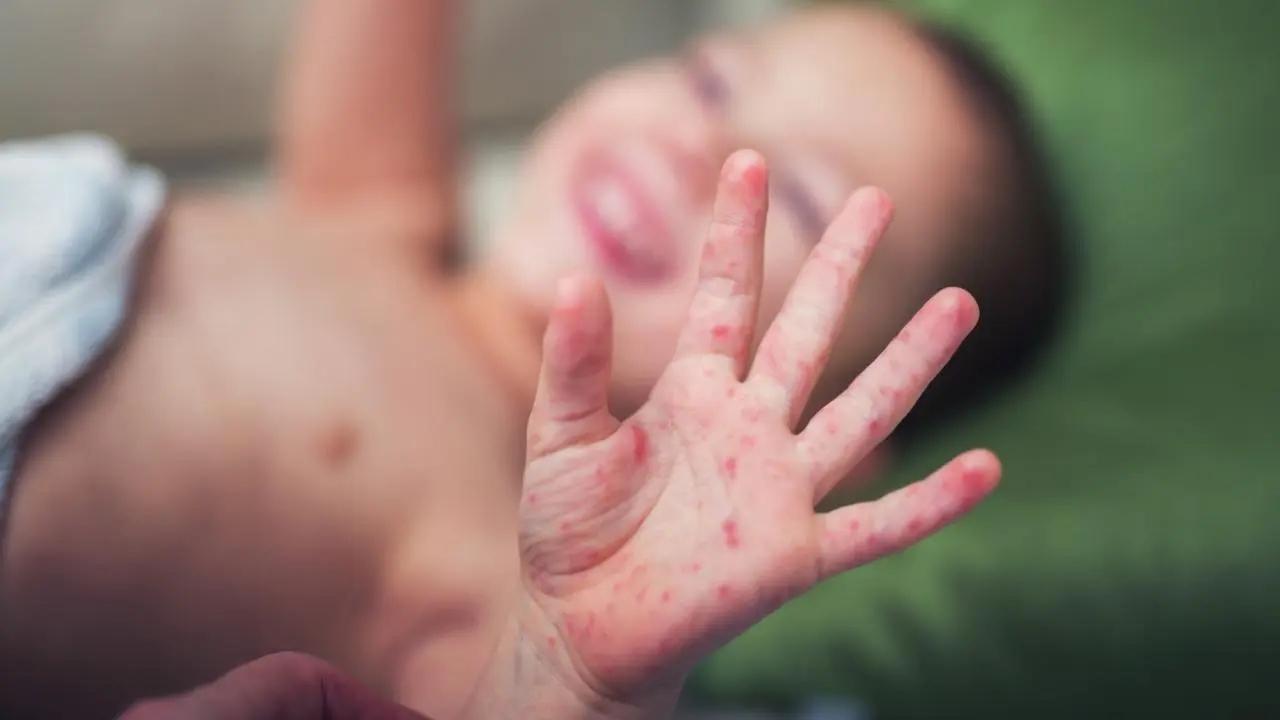 Representative image. Pic/Istock
On Monday, Mumbai reported 11 new cases of measles and one suspected death related to the infection. A one-year-old girl child from Andheri died while suffering from measles. The death toll in the city so far increased to 14.
According to the BMC new wards with confirmed measles cases includes one case in each ward - B, D, T.
As per the BMC data, 78 new measles patients were admitted to hospitals in Mumbai on Monday, and around 115 suspected measles cases were found during the surveys. Out of 330 beds allotted for measles in civic-run hospitals, 97 beds are occupied in hospitals.
Also read: Navi Mumbai: More than 30 two-wheelers gutted in fire near Mansarovar railway station
Speaking about the death of a one-year-old toddler, the BMC official said, "The girl was unimmunised for measles. The cause of death is acute respiratory failure, measles with bronchopneumonia in a case of ventricular septal defect With Patent Ductus Arteriosus." The cause of death will be ascertained after the autopsy.
Mumbai has reported 34 outbreaks so far.
"All cases of fever with rash are administered two doses of Vitamin-A," the BMC release said, adding that the second dose is given after 24 hours. BMC has taken multiple steps to contain the spread of measles cases in the city. Do you agree?