Both railway stations will be integrated for benefit of passengers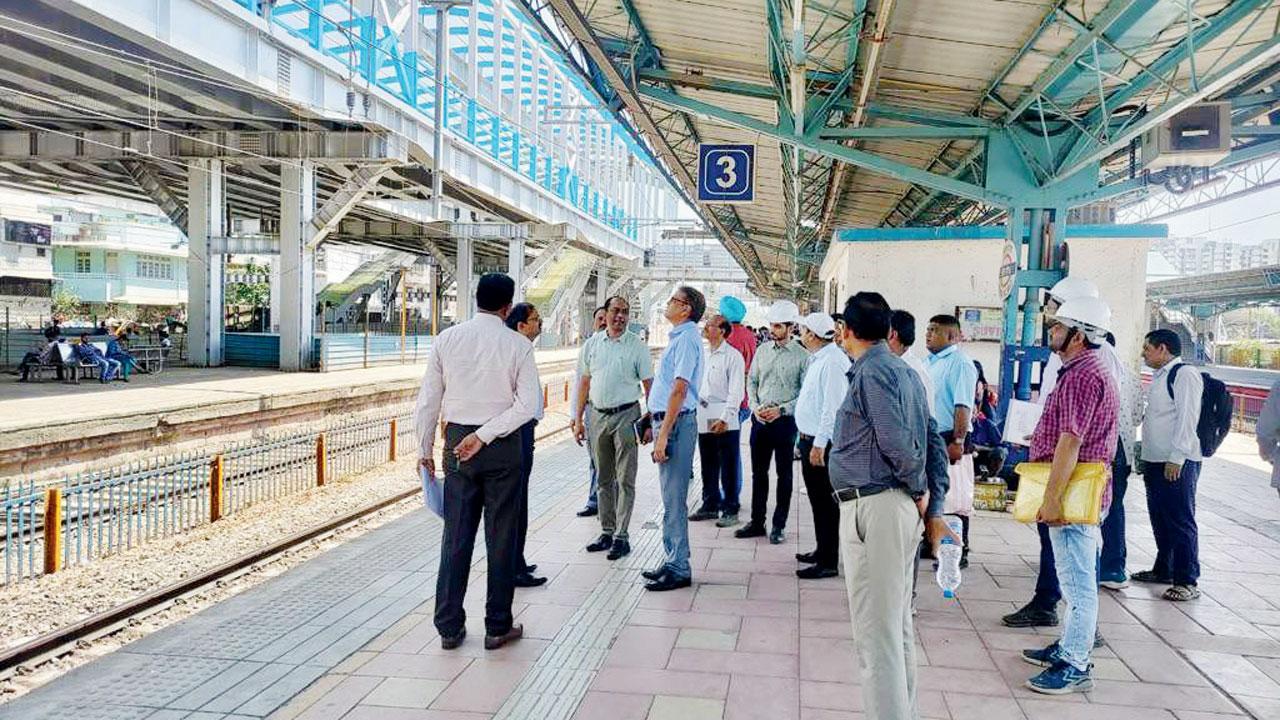 MRVC CMD S C Gupta inspects the ongoing work at Khar station
Khar station could be a new entry point for Bandra Terminus. The Railways is upgrading and integrating the once-small station by converting it into a two-deck one and this will link it to all platforms of Bandra Terminus.
A senior Western Railway official said that by integrating Khar station with Bandra Terminus, the pressure on Bandra suburban station would be eased. The plan is to upgrade Khar station with an elevated platform and seamlessly link it with Bandra Terminus.
ADVERTISEMENT
The first part of the project, linking both the stations, was completed last year when WR commissioned a 314-metre-long skywalk connecting Bandra Terminus to the suburban network at Khar Road station, for the convenience of passengers of outstation trains arriving and departing from Bandra Terminus.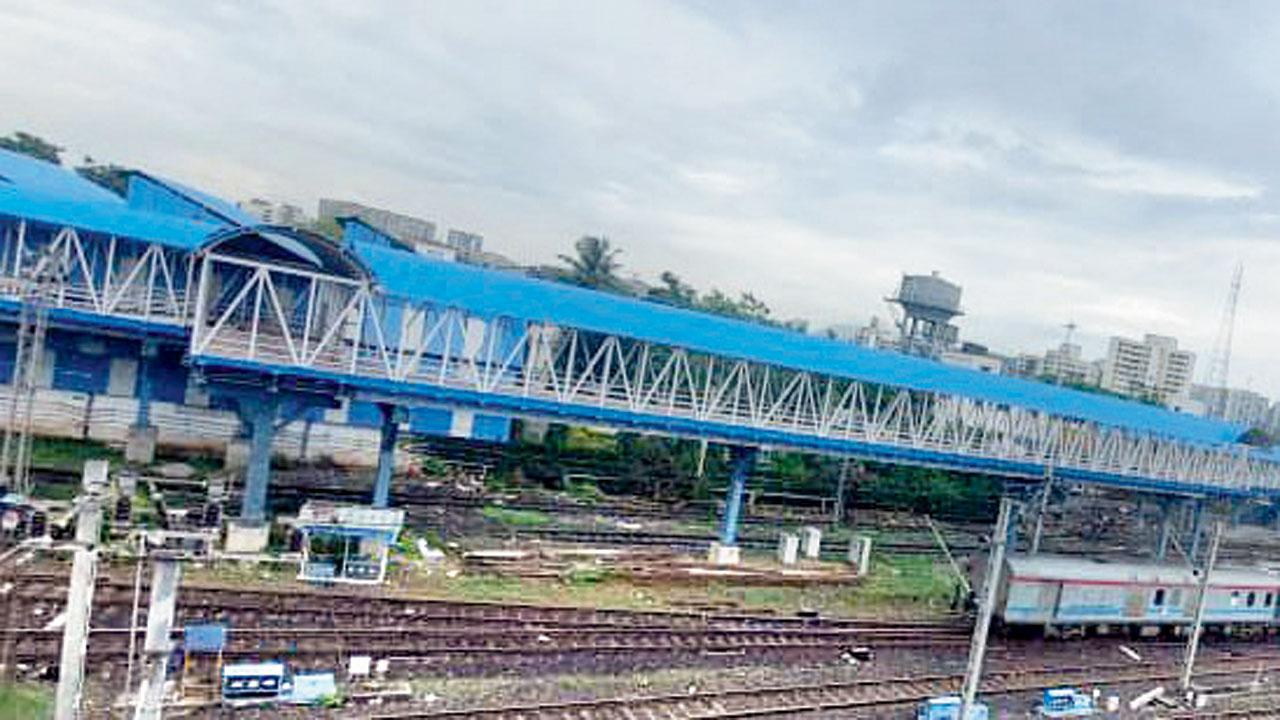 The skywalk between Bandra Terminus and Khar station
"The skywalk, 4.4 m wide and 314 m long, was commissioned between Bandra Terminus and Khar Road on July 1, 2022. With it, passengers can reach any of the platforms of Bandra Terminus by deboarding at Khar Road station, and taking the Khar south-end foot overbridge, which is connected to the skywalk. The total cost of the skywalk has approximately been Rs 14 crore and it was constructed using 510 MT structural steel, 20 MT reinforcement steel and 240 cubic metres of concrete," WR Chief Public Relations Officer Sumit Thakur said.
"The ongoing work at Khar station involves upgrading the small station into a two-deck one. It involves the construction of an elevated deck over island platforms one and two, a home platform on the west side improving the entrance here, relocation of booking office and other buildings, and installing four escalators and three elevators. The work is progressing at a good pace and about 60 per cent has been completed, with a deadline of March 2024," Mumbai Railway Vikas Corporation's CPRO Sunil Udasi said.