Given the scorching heat, the summer season is far from over. These restaurants in Mumbai have launched new summer menus to keep our taste buds satiated throughout. Head to these restaurants if you haven't yet tried their summer specials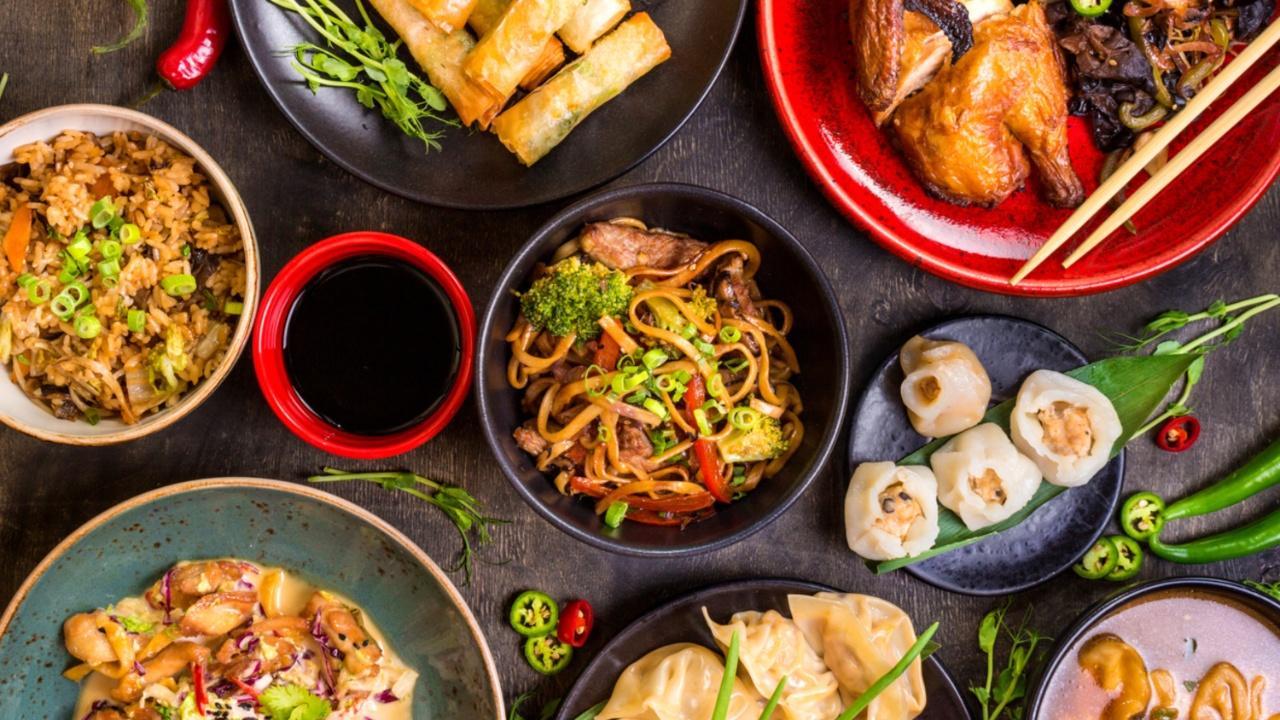 Image for representational purposes only. Photo Courtesy: iStock
There can be no better indulgence than food. If you love food, you cannot miss out on must-try meals, fashionable ingredients, and delicious curiosities in Mumbai this month. Head to these 5 restaurants to try out their summer specials and decide for yourself which one has the best. 
The Little Easy gets an all-new Menu!
The Little Easy- Bandra's first speakeasy-themed all-day cocktail bar has launched an all-new food menu that's a fun take on local and global cuisines. A few of the must-haves are the Philly Cream Cheese Money Bag, Guac Sev Puri, Ghee Roast Mushroom Tacos, Quattro For Maggi Naan Bombs from the veggie section, and the Chicken Yakitori Skewers, Kerala Pepper Fry Pita Pockets, Kasundi Prawn Tostada from the non-vegetarian section. Mains include Burrata Pink Sauce Fettuccine, Shawarma Buddha Bowl, and Yaki Udon Noodles to name a few. The Little Easy has taken their dessert game to a whole new level with Chocolate Cookie S'Mores, Next Level Brownie, Deconstructed Lotus Biscoff Cheesecake, Coffee Pannacotta and TLE Style Dark Chocolate Mousse. The menu is creative, fun, and has a little something for everyone, so drop into The Little Easy.
ADVERTISEMENT
Time: 12 Noon to 1.30 a.m.
Address: The Little Easy, 231 A, Link Corner Building, 28th Road, Linking Rd, Bandra (W), Mumbai, Maharashtra 400050
Average Cost: Rs 2,000 for two people (approx.)
Thai Naam brings you the Flavours of Thailand this Summer
Mumbai's premium fine dining restaurant, Thai Naam, known for its serving authentic Thai cuisine, has launched its exclusive Summer Menu for 2023. The Summer Menu features a variety of starters, including Fresh Pomelo Salad, Spicy Chicken with Chilli Garlic and Jasmine Iced Tea. For those looking for something light and refreshing, these starters are the perfect choice. From the savoury Thai Yellow Curry to the Home Styles Garden Vegetable, Minced Chicken with Basil Sauce, Thai Style Fried Rice, and Stir Fried Bamee Noodles, there is something for everyone. Finally, for those with a sweet tooth, the Summer Menu also includes a delicious dessert: Fresh Watermelon with a Scoop of Honey Nut Ice Cream. This refreshing and sweet dessert is the perfect way to end your meal and cool off on a hot summer day.
Day: Monday to Sunday; Address: 1st Floor Bay 99 Campus, near JW Marriott Sahar, IA Project Road Chhatrapati Shivaji International Airport, Andheri, Mumbai, Maharashtra 400099
Average Cost: Rs 2,500 for two people (approx.)
AKINA's Latest Summer Menu by Chef Jesse Blake
AKINA's Culinary Director Jesse Blake celebrates the blooming of cherry blossoms with an all-new summer menu. Some of the highlights of the new menu include mains like Chirashi sushi with a sashimi selection, sushi rice, tamarind & sesame vinaigrette and Pork Katsu that consists of with loin katsu, truffled potato & gravy, served with wafu cabbage & sunomono pickles. For those looking for something a little heartier, Peppered Chazuke Rice with slow-cooked egg, crisp rice/chicken skin, truffle, smoked pepper, and green tea dashi is sure to satisfy. End your meal with mouth-watering Shaved Yuzu & Mango Ice served with fresh summer mango & papaya, coconut caramel, white chocolate tapioca, and yuzu shaved ice.
When: Ongoing until the end of the summer season; Address: Akina, Golden Palace, Turner Rd, opposite Mala Sinha Bungalow, Bandra West, Mumbai 400050
Average Cost: Rs 3,000 for two people (approx.) without alcohol
Contact: +91 8976452911 / +91 8976452899
Mumbai's Woodside Inn Presents a Unique Summer Specials Menu
Woodside Inn, one of Mumbai's favourite gastro-pubs, is launching its highly-anticipated Summer Specials Menu. One of the highlights of The Summer Specials Menu is the Watermelon & Cucumber Solkadhi Gazpacho, another must-try dish is the Raw Mango & Fresh Plum Salad. For something a bit more substantial, try the Labneh Cream cheese, and the Goat Cheese & Chilli Pesto Pizza. Seafood lovers will adore the Pan Seared Sole Fish, and vegetarians will love the Ricotta Malfatti and indulge in the Oven Roasted Parmesan Crusted Chicken Leg. To finish off the meal on a sweet note, guests can indulge in the Mango & Pistachio Tiramisu, a delicious take on the classic Italian dessert.
Address: Bandra - 3/4, Dheeraj Pali Arcade, Dr Ambedkar Road, Pali Naka, Pali Hill, Bandra West, Mumbai - 400050; Colaba - Indian Mercantile Mansion, Wodehouse Road, Opposite Regal Cinema, Colaba Causeway, Colaba, Mumbai - 400039
Average Cost: ?1,200 for two people (approx.)
The All-New Summer Menu at The Bombay Canteen
The Bombay Canteen keeps it crisp, fresh, light, flavourful and incredibly delicious with an all-new Summer Menu that celebrates 'summer and sunshine', curated by Executive Chef Hussain Shahzad. Imagine a hearty Beet Poriyal, Amiri Khaman with chilled yogurt mousse, Summer Greens Patta Chaat with dollops of pickled dahi, Baingan Bharta Kulcha, Grilled Squid Kachumber, Cabin-Style Lamb Scotch Eggs, Bone Marrow 'Naan Chaap', Lauki Musallam, Banarasi Kal Chana Masala, Madurai Chicken Salna, Andhra Lamb Pulao and sweet treats including PB&J Kulfi, Jigarthanda 'Tres Leches' and more! The menu is filled with bright and flavourful essentials to get you through the hot, sunny days!
Timing (Dine-In): Monday to Friday: 12 noon to 1 a.m. | Saturday & Sunday: 11 a.m. to 1 a.m.
Price: Average meal for two without alcohol: Rs 2,200; with alcohol: Rs 3,500
Address: The Bombay Canteen, Unit-1, Process House, S.B. Road, Kamala Mills, Lower Parel, Mumbai 400013
Average Cost: Rs 1,700 for two people (approx.)
Also Read: Hit these 7 rooftop and all fresco restaurants in Mumbai before the arrival of monsoon