Gujarati doctor, Gaurav Gandhi passed away earlier this week due to cardiac arrest in the wee hours of Tuesday. Medical expert from Mumbai lays down early triggers to identify and curb the incidence of cardiac arrest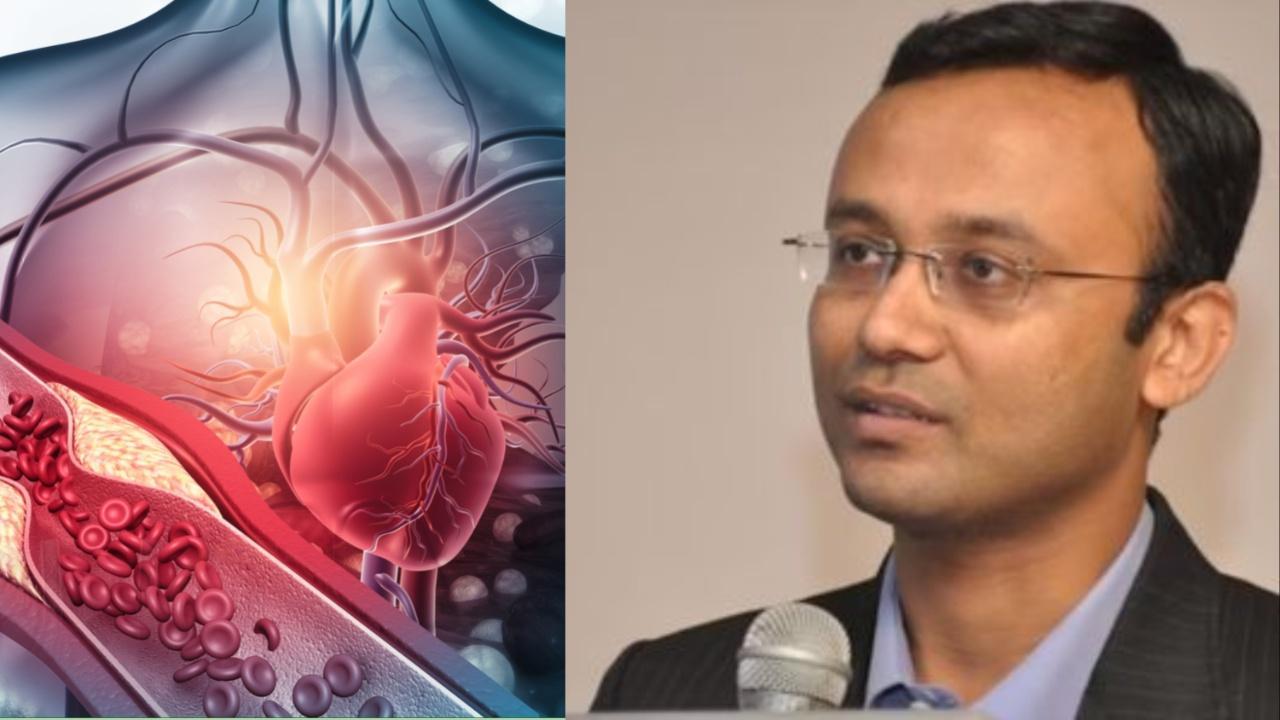 Gaurav Gandhi was found unconscious at 6:00 AM at his private residence in Jamnagar. Image Courtesy: iStock
Gaurav Gandhi, a renowned cardiologist from Jamnagar in Gujarat, passed away due to cardiac arrest on Tuesday. As per reports, the 41-year-old doctor had performed more than 16,000 cardiac surgeries in his entire medical career. The news of his demise has shocked the entire medical fraternity and left his patient mourning for the deep loss.
Gandhi's wife discovered him collapsed on the bathroom floor at around 6:00 AM. Following this, he was rushed to GG Hospital where he passed away within 45 minutes of arriving. After examining his ECG readings, doctors discovered that he lost his life due to cardiac arrest.
ADVERTISEMENT
To learn more about cardiac arrest, Midday.com spoke to Dr Ashish Mishra, consultant interventional cardiologist, Wockhardt Hospitals, Mira Road. Here are the edited excerpts from the interview:
What is cardiac arrest?
Cardiac arrest is a medical emergency that occurs when the heart suddenly stops beating (standstill) in one who may or may not have been diagnosed with heart disease. Preceding cardiac arrest, the heart's electrical system malfunctions, causing an irregular heartbeat (arrhythmia) reveals Dr Mishra.
As a result of cardiac arrest, the heart loses its ability to pump blood to the body and vital organs. Without immediate treatment, cardiac arrest can lead to brain damage or death within minutes. Cardiac arrest is different from a heart attack, although a heart attack can lead to cardiac arrest. Cardiac arrest is a life-threatening condition that requires immediate medical attention.
Is it possible to have a heart attack despite a normal ECG reading? 
Yes, it is possible to have a heart attack (myocardial infarction) even if the initial electrocardiogram (ECG) reading is normal. While ECG is a valuable diagnostic tool for detecting various heart conditions, it is not foolproof and may not always capture abnormalities in the heart's electrical activity during the early stages of a heart attack.
In the early stages of a heart attack, the ECG may not show any significant changes because the damage to the heart may not have progressed enough to produce detectable abnormalities in the electrical signals. Other diagnostic tests, such as cardiac enzyme blood tests or imaging studies like a coronary angiogram are required to confirm a heart attack in case the initial ECG is normal but the symptoms and clinical suspicion suggest a heart attack.   
It's important to note that ECGs are a snapshot of the heart's electrical activity at a specific moment and may not always capture ongoing or evolving heart conditions. If you experience symptoms of a heart attack, such as chest pain or discomfort, shortness of breath, nausea, lightheadedness, or discomfort in other areas of the upper body, it is crucial to seek immediate medical attention, even if an initial ECG appears normal.
What are some preventive measures that can be practiced to avoid cardiac arrest? 
It will be imperative for one to go for cardiac screening after every 6-12 months to check the functioning of the heart. Apart from that, one has to control blood sugar, blood pressure, and cholesterol levels to prevent a heart attack, stroke, or cardiac arrest. Eating right, sleeping well and regular exercise is mandatory for those facing cardiac risks. 
What are some lifestyle changes that one can introduce to prevent cardiac arrest? 
Preventing cardiac arrest involves adopting a heart-healthy lifestyle. Here are some lifestyle changes you can introduce to reduce the risk of cardiac arrest:
1. Maintain a healthy weight, eat a heart-healthy diet
2. Engage in regular physical activity
3. Quit smoking
4. Limit alcohol consumption
5. Manage stress
What are some tests one can take to identify triggers of cardiac arrest?
Identifying triggers of cardiac arrest can be crucial in managing the condition and preventing future episodes. While cardiac arrest can occur without warning, there are certain tests and evaluations that can help identify underlying causes or triggers.
Here are some common tests and evaluations:
1. Electrocardiogram (ECG)
2. Echocardiogram Stress test Holter monitor
3. Electrophysiology study (EPS)
4. Genetic testing Metabolic screening 
It's important to note that the specific tests recommended may vary depending on the individual's medical history, symptoms, and other factors. A healthcare professional, typically a cardiologist will evaluate the patient and determine which tests are appropriate in each case.
Also Read: Lifestyle changes to improve heart health in people under 40