These concoctions range from simple to elaborate, and everything in between! To attempt these recipes, scroll down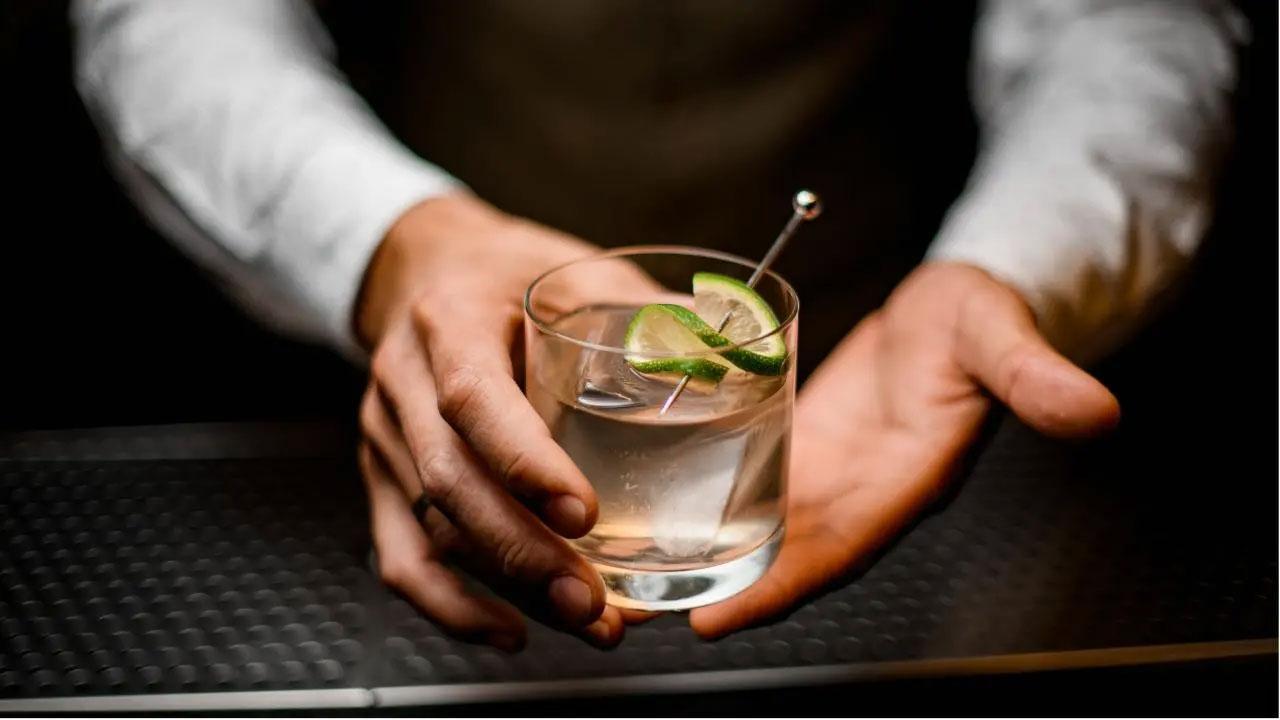 Image for representational purpose only. Photo courtesy: istock
Ali Hamdan, Chief mixologist and beverage manager at Hilton Maldives Amingiri, offers some of his favourite concoctions. These concoctions range from simple to elaborate, and everything in between! To attempt these recipes, scroll down.
Curry Highball
This cocktail is purely inspired by Maldives' local scents and flavours, served in a highball glass.
Ingredients
3 Curry leaves
20 ml House made passion fruit puree
20 ml Pressed lemon juice
15 ml Simple Syrup
60 ml Beefeater 24 Gin
90 ml Tepache, fermented in the Cocktail Lab
Method
Muddle and shake
Garnish
Dehydrated pineapple and curry leaves
Asmaraloka
A curation that highlights Hilton Maldives Amingiri's reduced-waste approach -- this recipe ensures that no part of the pineapple is discarded. This cocktail is simply served in a rock glass.
Ingredients
40 ml Havana Club Anejo 3 yrs
20 ml Malibu
80 ml Clarified pineapple
30 ml House made pineapple elixir
2 dashes Angostura Bitters
3 drops Saline solution
House made passion fruit foam
Dried pineapple
Method
Blend the mix
Garnish
Dehydrated pineapple
Danastri (Low-ABV)
A healthier alternative with lower alcohol by volume served in a highball glass.
Ingredients
20 ml Beefeater Gin
40 ml Lyre's Dry London (non-alcohol range)
150 ml House made tamarind and turmeric herbal drink
Saline solution
CO2 charger (for carbonation)
1 pc Star anise
House made hibiscus Garden of Eden tea foam
Method
Pour and shake, fine strain into carbonation bottle. Pour over ice from carbonation bottle and top up with tea foam
Garnish
Star anise
Amingiri Colada
Served in a coconut shell, the Amingiri Colada is Hilton Amingiri's signature island take on the classic Pina Colada, which was originally created in 1954 at Caribe Hilton.
Ingredients
6 ml Spice-infused Havana Club
15 ml Malibu
40 ml Fresh passion fruit puree
40 ml Coconut cream
40 ml Pineapple juice
20 ml Fresh coconut water
1 pc Pandan leaf
House made coconut foam
Method
Muddle and shake
Garnish
Coconut foam, roasted fresh coconut chips and pandan leaf
Read More: Feeling the chill? Mixologists say these rum cocktails are like a hug from the inside
This story has been sourced from a third party syndicated feed, agencies. Mid-day accepts no responsibility or liability for its dependability, trustworthiness, reliability and data of the text. Mid-day management/mid-day.com reserves the sole right to alter, delete or remove (without notice) the content in its absolute discretion for any reason whatsoever